Image

Australian educational institutions have long been known as world-class education providers, making Australia an appealing destination for international students.
Australia boasts of a robust education system that holds immense global prestige. Its universities are renowned for their research-intensive curriculum, innovative approach to teaching, and internationally recognised degrees, and vocational education and training programmes. The diverse course offerings across different disciplines ensure students can find a program that aligns perfectly with their career objectives. Moreover, the multicultural environment allows international students to interact with peers from different parts of the world, enriching their overall learning experience.
Yet, for all its benefits, navigating the enrolment process can seem like a daunting task, especially for students from abroad. With a multitude of forms to fill out and a slew of documents to prepare, it's not uncommon for students to feel overwhelmed. But with the right guidance, it doesn't have to be a stressful ordeal.
Essential Documents for Enrolment
Before starting the enrolment process, it's crucial to ensure you have all the necessary documentation in place. These typically include:
Academic Transcripts and Certificates: This is proof of your academic background. Transcripts or certificates from your previous educational institutions, showing your grades and achievements, are essential. This could include Secondary Education transcripts and certificates. If your transcripts aren't in English, you'll need a certified translation.

English Proficiency Test Scores: For students whose first language is not English, universities in Australia generally require proof of English proficiency. This can be in the form of IELTS, PTE, TOEFL, or other recognised English language test scores.

Passport: A valid passport is needed for identification purposes.

Statement of Service Documents: if you have previously been employed, you may be required to provide letters from your employers, confirming your employment.

Financial Statements: You may be required to show evidence of funds to meet the payments of the first year. You may be required to show bank statements or, proof of income.

If you're Onshore when you are making your application:

​​​​​​​​​​​Details on current substantive visa/Bridging visa. (It would also be advisable to include details of any previous visas held by you)

A copy of your most recent VEVO Check will also be required.

Australia requires international students to have health insurance for the duration of their studies. You'll need proof of your OSHC policy when you apply for your visa.

Statement of Purpose (SOP): Some universities may require a statement of purpose. This is your opportunity to share why you have chosen your specific course and what your future career plans are.

Letters of Recommendation: Depending on the course and university, one or two letters of recommendation from former professors or employers might be needed.

Portfolio or Work Samples: For certain disciplines like art, design, or journalism, a portfolio showcasing your previous work may be required.
After your University Enrolment
If the intended education provider accepts your application they will provide you a letter of offer. However, there may be instances where you will receive a conditional letter of offer. A conditional letter will be made unconditional on the completion of certain events. (This could include events such as completion of IELTS, uploading documents to show sufficient finances, updating your portfolio, etc.)
Once the enrolment is finalised, you will receive a Confirmation of Enrolment. a COE is a document which proves that you are properly enrolled in a course offered at an Australian Educational Institution, Your CoE states the date of commencement and date of completion of the particular course/group of courses you are planning to study.
Your visa period will be entirely dependent on the duration of your course(s) and you are expected to leave the country upon the expiry of your student visa unless you apply for an extension or a post study work visa. The department will require you to provide a Genuine Temporary Entrant (GTE) Statement which proves your intention to stay in Australia is temporary.
Why Seek Professional Help?
Migration Rules are Dynamic - We keep up with the rapid changes in the migration system, and update the clients accordingly.

Visa Applications are Complicated - Having been in the industry for a long time, we are familiar with the peculiarities of visa applications, and which documents need to be uploaded along with an application.

Explore Your Options - As immigration lawyers, we provide our clients with all the options available to you, letting you choose one that is suitable to you.

Increased chances of Success - Although there is no guarantee of a positive response on a visa application, having someone with the necessary expertise could increase your chances for success.

Timely Applications - We understand that with the hustle and bustle of life, you may not find the time to submit your visa applications as required, which could lead to delays and potentially, some missed opportunities. Having a professional handle this for you could bring better benefits to you.

Student Enrolment and Visa Application Packages - We handle both the enrolment and visa applications, making the process hassle-free for our clients.
Take your first step toward higher education in Australia
Pursuing higher education in Australia offers a plethora of opportunities, and with careful planning and preparation, the enrolment process can be navigated smoothly. Make sure you give yourself plenty of time to gather and organise your documents. It's always a good idea to keep both physical and digital copies of everything, to ensure nothing gets lost in the transition.
Latest Insights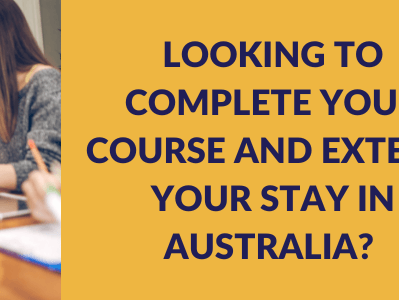 Fear No More: Your Ultimate Guide to Australian Student Visa Extensions and Post-Study Work Visas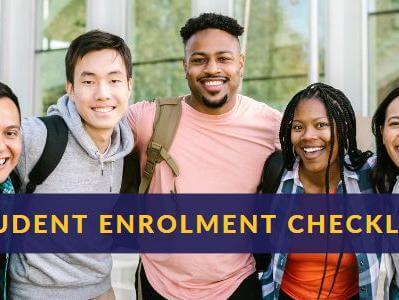 Student Enrolment Document Checklist: Ultimate Guide for 2023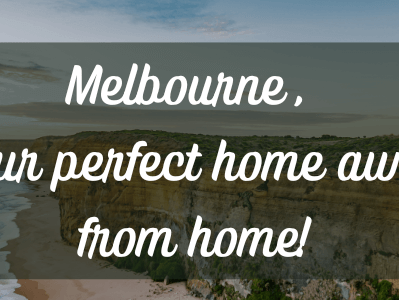 Finding the Best Student Accommodation in Melbourne: A Comprehensive Guide