Image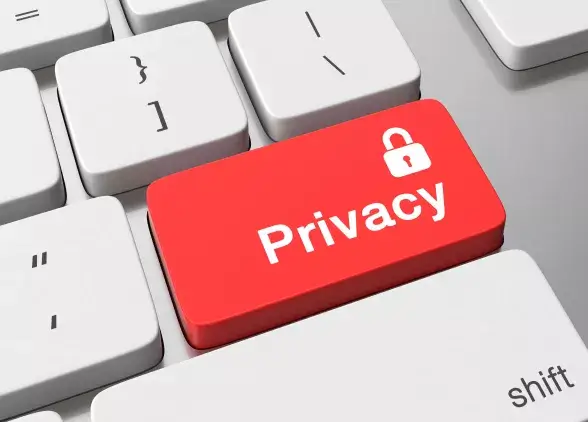 MJ Legal Privacy Policy
MJ Legal is committed to providing quality services to you and this policy outlines our ongoing obligations to you in respect of how we manage your Personal Information. 
The privacy policy of the MJ Legal website includes these privacy concerns and information, the MJ Legal website's terms and conditions (hyperlink to MJ Legal main website- website terms and conditions page) and any other terms and conditions that appear in or are linked to the MJ Legal website (Additional Terms and Conditions). 
We have adopted the Australian Privacy Principles (APPs) contained in the Privacy Act 1988 (Cth) (the Privacy Act), The Privacy and Data protection Act 2014 (Victoria). These laws govern the way in which we collect, use, disclose, store, secure and dispose of Clients' Personal Information. 
We reserve all rights to bring changes to this privacy policy in our discretion. We guarantee that the privacy policy provided on the website will, at all times be current and updated.  
A copy of the Australian Privacy Principles may be obtained from the website of The Office of the Australian Information Commissioner at www.aoic.gov.au 
Consent 

 
By using our website, you hereby consent to our Privacy Policy and agree to its terms 
Personal information

 
Personal Information is information or an opinion that identifies an individual. In the provision of our services, we may collect the following personal information. 
Client names, addresses, email addresses, phone, and facsimile numbers.

 

photographs;

information regarding your occupation;

financial information;

health information;

information regarding your family situation; and

your criminal history.
The personal information and any other additional information that you are asked to provide, and the reasons why you are asked to provide it, will be made clear to you at the point we ask you to provide such information 
Your refusal to provide such information may limit our ability to provide you accurate and reliable services. 
How we collect your information 

 
This information may be collected through; 
Interviews

 

Correspondence

 

by telephone and facsimile, by email

 

via our website

www.mjgeal.com.au

, or

www.settlehub.com.au

   

from media and publications, from other publicly available sources

 

Chatbots 

 

When filling out any forms provided on the website 

 

When you subscribe to receive newsletters or other information about our services 

 

Any automatic collection of information when you use our website or through cookies 

 
The purpose of collecting information 

 
We guarantee that the information obtained are used purely for the primary purpose of providing our services. We may also use your Personal Information for secondary purposes closely related to the primary purpose, in circumstances where you would reasonably expect such use or disclosure. You may unsubscribe from our services at any time in the procedures provided. 
Storing your personal information 

 
Your Personal Information is stored in a manner that reasonably protects it from misuse and loss and from unauthorized access, modification or disclosure. We store the personal information obtained from you in electronic systems and files in, including but not limited to our CRM platforms, conveyancing software and other digital tools that facilitate the processing of your services.  
We guarantee that we have effective and up to date security mechanisms to protect your privacy and confidentiality of your information. We have in efficient operation appropriate technical and organizational measures are in place to prevent unlawful access or disclosure of information. 
Disclosure to third parties 

 
In the provision of our services, we may be required to disclose your information to third parties including but not limited to other legal practitioners, government institutions and statutory bodies, upon your consent. At all times, we will inform you the purpose and extent of such disclosure. In the event such personal information is to be provided in a form on our website or any other authorized website, such form will carry the intention and purpose od such disclosure. However, we will disclose information without your consent if required by law or due legal process.  
Overseas Disclosure

 
We may require disclosing personal information, to overseas service providers for the purpose of progressing with your matters.  In such disclosure we ensure compliance to APP 08 which specifies obligations of Australian firms for the Cross-border disclosure of personal information.  
Retaining your personal information 

 
When your Personal Information is no longer needed for the purpose for which it was obtained, we will take reasonable steps to destroy or permanently de-identify your Personal Information. However, most of the Personal Information is or will be stored in client files which will be kept by us for a minimum of 7 years. 
Sensitive Information

 
Sensitive information is defined in the Privacy Act to include information or opinion about such things as an individual's racial or ethnic origin, political opinions, membership of a political association, religious or philosophical beliefs, membership of a trade union or other professional body, criminal record or health information. 
Sensitive information will be used by us only: 
For the primary purpose for which it was obtained

 

For a secondary purpose that is directly related to the primary purpose

 

With your consent, or where required or authorized by law.

 
Google Analytics 

 
Our experts make use of tools such as Google analytics to analyse our web-user experience. These tools are used purely to analyse the use of this website and obtain statistics and reports. By using this website, you are consenting to the collection of this data. For more information see Google's privacy policy. 
Cookies and Web Beacons 

 
Like any other website, Settle Hub uses 'cookies'. These cookies are used to store information including visitors' preferences, and the pages on the website that the visitor accessed or visited. The information is used to optimize the users' experience by customizing our web page content based on visitors' browser type and/or other information. 
General Data Protection Regulation (GDPR)

 
GDPR is a privacy regulation passed by the EU, which imposes privacy obligations on every organization who obtains data related to people in the EU. We guarantee that we ensure compliance to the regulations to protect your personal information.  
Access and correction of personal information 

 
You may access the Personal Information we hold about you and to update and/or correct it, subject to certain exceptions. If you wish to access your Personal Information, contact Keith James (Solicitor, MJ Legal Pty Ltd), on (03) 9890 7315 or at admin@mjlegal.com.au. 
We will not charge any fee for your access request but may charge an administrative fee for providing a copy of your Personal Information. To protect your Personal Information, we may require identification from you before releasing the requested information. 
Complaints 

 
If you believe that we are in the breach of any privacy obligations you can contact Keith James (Solicitor, MJ Legal Pty Ltd), on (03) 9890 7315 or at admin@mjlegal.com.au.