Image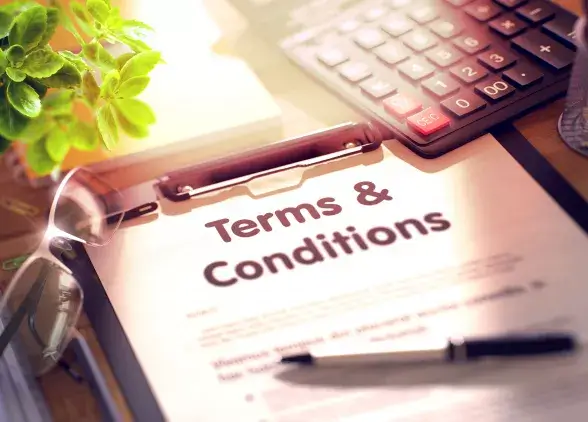 MJ Legal Website Terms of Use
Terms of Use 

 
MJ Legal Pty Ltd (ABN/ACN) website, under its various domain names including its corporate website, under the domain name "mjlegal.com.au" (hyperlink) reside on the servers of Victoria, Australia. The services of the website is offered to all our viewers conditional upon their acceptance of the terms and conditions stipulated here and the respective privacy policies of each website. A viewer's use and access to these websites constitutes their acceptance to the website terms and conditions.  
These website terms and conditions apply collectively to all viewers of MJ Legal Pty Ltd websites, under its various domain names. The terms and conditions shall be subject to change, modification, addition or deletion of clauses at our discretion, without prior notice. We will always ensure that the terms of use and privacy policies remain update as to date and readily accessible on all platforms. Our liability, if any shall only be enforceable under the website terms and conditions published on the website at such date of complaint.   
The laws applicable to the use and access of these websites will be the laws of Victoria, Australia. Provided you access the website from outside Australia, you are required to comply to the laws applicable in the respective territories. If any of these terms of use are held to be invalid, unenforceable or illegal for any reason, the remaining terms of use will continue in full force. 
Website content and access 

 
Content (Material that appear in web pages, FAQs, Blogs, Newsletters and any other publication within the websites whatsoever) shall not be regarded as legal or professional advice. The content shall be subject to change and may contain technical or typographical errors. We do not warrant the accuracy, completeness and reliability of the content presented on the website. We do not stand accountable nor hold reliability to any transaction you enter into based on the information presented on the website. The content on the website shall at all times be regarded as mere information and you should always obtain professional or legal advice before any reliance on such information.  
No information presented on the website has been created or drafted considering individual situations, objectives, financial situations or needs. It is always advisable that, based on the general information presented on the website you obtain legal and professional advice to suit your own situation.  
While we stand accountable for all the professional and legal services provided by at MJ Legal Pty Ltd, for any further information on our terms of use or privacy policies, you can always reach please contact Keith James (Solicitor, MJ Legal Pty Ltd), on (03) 9890 7315 or at admin@mjlegal.com.au. 
Related links

 
MJ Legal website may refer to other related websites maintained by other organizations and service providers. We hold no responsibility over the content presented in those websites and the mere links to such website do not convey that we sponsor, endorse, accept, or promote such websites or the information presented in them. Users agree that such information, products, services, or websites are used and relied upon purely at their own risk. 
Limited Liability

 
To the maximum extent permitted by law, MJ legal Pty Ltd excludes all liability for any loss or damage of whatever extent and scope that may arise or be in connection with the use of the website and its content and does not warrant, represent or stand accountable for any content presented in the websites. We will not stand liable for any incidental, special or consequential damages, including damages for loss of business or other profits arising in relation to the Content including but not limited to the transmission of any computer virus or any other defects or errors. We further are not responsibility or accountable for any losses or damages sustained upon reliance on the content published in the related links provided by our website. Any concern whatsoever regarding such external link should be raised with the respective administrator.  
While we exclude all liability to the maximum extent permitted by the law, where such liability or guarantee cannot be lawfully excluded, our liability to the breach of such guarantee shall be, the supply of the services again or the payment of the cost of having them supplied again to the respective user, at our discretion.  
Copyrights and Trademarks 

 
Save and except for any third-party copyright presented in MJ Legal websites pursuant to a license or an agreement, all other content presented on the website or any permitted downloads from such content thereof, are owned by MJ Legal Pty Ltd. All rights are reserved.  
Other than for purposed mentioned and permitted under Copyright Act 1968 (Cth) and any other applicable state, foreign or international law, no part of any Content may in any form or by any means (including electronic, mechanical, microcopying, photocopying or recording) be reproduced, adapted, stored in a retrieval system, transmitted or reproduced on any other Internet website without the prior written permission of the copyright owner. 
All Trademarks including, shall be fully and wholly owned by MJ Legal Pty Ltd in Australia and maybe subject to the rights of other countries. No website user shall use the Trademarks except for the purpose of downloading any permitted content presented on the website or as permitted by written agreement from MJ Legal Pty Ltd as relevant.
Prices 

 
Any prices or rates that are presented on the website shall be correct and current at the time they appear on the website. However, MJ Legal retains the right to change prices at any time, including due to currency fluctuations and any other factor.  
Prohibited terms of use 

 
By using the MJ Legal website, you agree to the following conditions and to refrain from the following prohibited degrees of use. 

 

You will not in any way make or attempt to make any changes to the websites or interfere with its servers, networks, or any other mode through which the website is enabled 

 

You shall not make or attempt to make any remark, comment, or any publication whatsoever which may appear to us defamatory, abusive, harassing, insulting, threatening, bigoted, hateful, or racially offensive, vulgar, obscene, or sexually explicit

 

You shall not make or attempt to make any remark, comment, or any publication whatsoever that encourages or advocates illegal activity or the discussion of illegal activities with the intent to commit them; or infringe and / or violate any domestic or international law, rule, or regulation

 

Make or attempt to make any representations, advertise, sell, solicit, or do any other activity related to any service provided by MJ Legal Pty Ltd

 

Impersonate any person or entity or misrepresent your identity or affiliation with any person or entity associated with MJ Legal Pty Ltd 

 

In the event of breach of any condition aforementioned, MJ Legal Pty Ltd, reserves the right to inform the relevant law enforcement authorities and procced with the legal action as and may deem appropriate. 

 

For any concerns on our website terms and conditions, contact Keith James (Solicitor, MJ Legal Pty Ltd), on (03) 9890 7315 or at

admin@mjlegal.com.au