Image

If you are already in Australia and your student visa is running out, you must be wondering what your next steps in your student journey should be. Worry no more!
In this blog post, we'll unpack the ins and outs of Student Visa Extensions and Post Study Work Visas —what they entail, why you may require one, and how you can secure it, ensuring your Australian academic adventure continues seamlessly.
What is a Student Visa Extension and Why Might You Need One?
There are many instances where your course would run further than the period mentioned in your Confirmation of Enrolment (CoE) for multiple reasons. While all student visas are granted based on the duration of your course mentioned in the CoE, in an instance where your course runs longer than the original CoE period, you will need to extend you student visa to remain lawful.
A student visa extension, quite simply, is an extension of your current student visa in Australia. It means you're requesting additional time to remain in the country beyond the date specified in your original visa.
The most common reason to seek an extension is simply the course dragging for longer than expected due to various administrative reasons or students being unable to complete all modules or exams in time due to various challenges they face in their academic life.
Irrespective of your reason for requesting an extension, if you have a new or valid CoE which allows you to continue your course you can easily make a student visa extension application.
Did you just complete your course?
If you just completed your course on a student visa, you are on your right pathway for permanent residency. Completing your studies in Australia makes you eligible for a Temporary Graduate Visa which allows you to continue your stay in Australia and work full time.
While you have been working part time during your entire student visa period, getting a post study work visa will give you the opportunity to work in your field of education and actively work towards applying for permanent residency.
Temporary Graduate Work Visas are granted in two streams; Post Study Work Stream and Graduate Work Stream, depending on the course that you have completed. A Temporary Graduate Work visa allows a stay period of 02-04 years decided based on the Australian Qualification Framework (AQF) level of the qualification you have completed.
The Process of Getting a Student Visa Extension / Post Study Work Visa
Getting a student visa extension in Australia is a formal procedure that requires careful preparation. Here's a basic outline:
Check Visa Validity: Begin by verifying the expiration date of your existing visa which is stated on your Visa Grant Notice.

Gather Your Documents: This usually includes your identity documents, a new Confirmation of Enrolment (CoE) from your institution, the relevant health cover, English Language test certificate, Australian Federal Police check and other relevant documents.

Submit Your Application: It's crucial to apply for your visa extension/temporary Graduate Visa well before your current visa expires, ideally at least six weeks in advance. This will ensure that you are granted a Bridging Visa until your new visa is decided.

Wait for the Outcome: After submission, you'll need to wait for the decision. The processing times are decided and published by the Department
Please note, this guide provides a general overview, and specific requirements can vary based on individual circumstances.
Looking to change your course?
The Australian Skilled Migration program is based on a Skilled Occupation List which mentions the occupations in demand in Australia. While skilled migration is one of the most common pathways to permanent residency in Australia, it is essential that you have an occupation listed in the skilled occupation list in order to apply for permanent residency.
Hence, it is crucial that the course you follow leads you to an occupation on the list, allowing you to secure a skilled migration spot in the future.
Most popular courses leading to permanent residency include commercial cookery, nursing, early childhood education, social work and motor mechanics. However, there are several regulations that are in place surrounding course change. You should always ensure that you have studied at least 06 months of your principal course before changing your course while in Australia and you must also apply for a new student visa if your new course falls an AQF level/s below your current course.
Why consult an Immigration Lawyer?
If your goal is obtaining permanent residency in Australia, every step you take on your student journey counts!
Deciding if you should continue your studies, applying for your student extensions at the correct time, applying for your Temporary Graduate Visa are crucial steps which will affect your future applications for permanent residency.
Course change can be further crucial. You must ensure that you are comply with the regulations that are in place when applying for a new course in Australia and should also continue to meet your student visa conditions.
An Immigration Lawyer will craft the best solutions for your based on your background and future prospects. Sitting for a consultation with them will give you a proper idea on your pathway to permanent residency while effectively planning your current visa status.
Latest Insights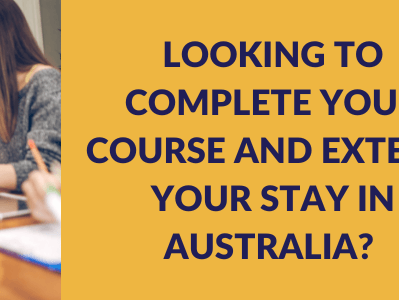 Fear No More: Your Ultimate Guide to Australian Student Visa Extensions and Post-Study Work Visas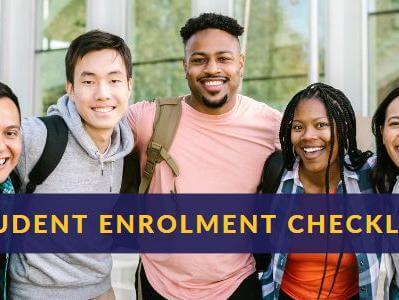 Student Enrolment Document Checklist: Ultimate Guide for 2023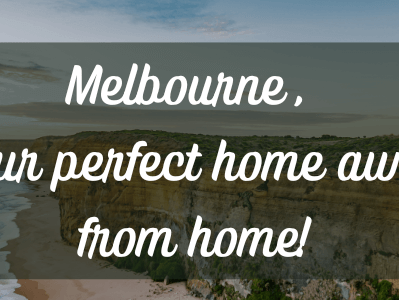 Finding the Best Student Accommodation in Melbourne: A Comprehensive Guide